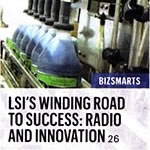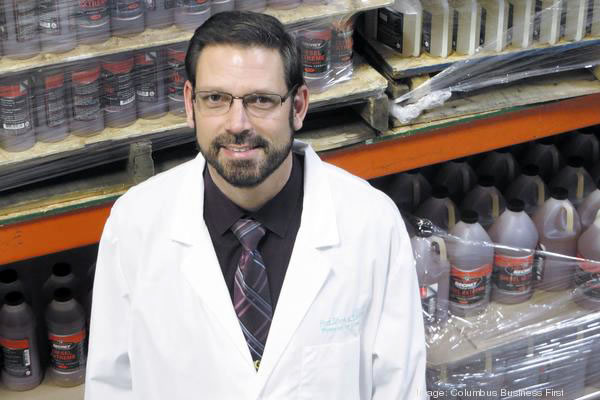 From the Columbus Business First: http://www.bizjournals.com/columbus/print-edition/2014/12/19/how-hot-shots-disrupted-the-auto-parts-status-quo.html
Five years ago Lubrication Specialties Inc. had one employee: Chris Gabrelcik. Now the Mount Gilead company is spending $1.9 million to expand into a new 34,000-square-foot building and double its work force.
Revenue is in hypergrowth mode and Gabrelcik is eyeing international growth.
So, how does a company grow so much, so fast?
LSI's story sounds like a movie – like it's made up. With a lot of trial-and-error, fortuitous marketing and, of course, hard work, Gabrelcik has brought a growing company to rural Morrow County.
Gabrelcik started his company from his home in 1997, making and selling lubrication mixtures to fix machines in industrial settings. Big manufacturers such as AK Steel Holding Corp. and oil rig operators were customers.
He wanted to bring that know-how to truckers and smaller customers who don't buy barrels full of oil.
"My idea was to take these big solutions, offer them to the smaller guy," Gabrelcik said. "All of my colleagues at the time said, 'You're crazy for wasting your time on that.' "
It might take awhile to explain to a steel company why it needs LSI's lubrication products, but when it orders, it spends big. There's not much payoff with a truck driver who needs a quart of oil.
Gabrelcik initially sold through his prior contacts as a manufacturers' representative and through his website.
He got by before his big break seemed to arrive in 2004, when representatives from major commercial vehicle manufacturer Navistar International Corp. called him. They'd seen his website and asked for his help fixing an injector problem on diesel engines their company made for Ford Motor Co. Years of testing by the two companies led to a product that could clean out the "sticky friction" left behind by oil causing the problems. It could fix the injector without needing a high-priced replacement.
Navistar told Gabrelcik it would buy a bunch of bottles and that "life will be good," he said. That changed soon after, though, when Ford sued Navistar over the issue.
The deal was over. But Gabrelcik had a new product with a new purpose, and came up with a name for it: Hot Shot's Secret.
"We knew nothing about marketing then. We know little now, but then we knew nothing," he said.
He logged into diesel engine and heavy-truck Web forums to pitch the so-called stiction eliminator. People called him a snake-oil salesman at first, but word slowly spread. One forum member said his dealership was going to charge $2,400 for a new set of injectors. Instead he bought Hot Shot's and it ran like new, Gabrelcik said.
Gabrelcik had been advertising on the late-night truckers' show that aired on Cincinnati radio station WLW and satellite radio, but it wasn't working. He wrangled a 10-minute spot with host Steve Sommers in 2008, a recession-addled year during which he estimates making just $25,000. The 10 minute spot turned into a four-and-a-half hour spot.
"As soon as I started talking about lubricant and oil, the phones started ringing," he said. He credits his success to talking directly and specifically about the problems truckers faced; the ad promoted Hot Shot's, but he needed to explain it because it's complicated.
More than 100 orders came in during his drive from Cincinnati back home to Mount Gilead, launching his business. He only had 20 bottles in stock.
He soon found his first retail outlet, a farm supply store, Rural King Supply. That eventually led, after three years of trying, to a 30-minute pitch to heavyweight Tractor Supply Co., in which the company's buyer gave LSI a chance on the condition that he make a more attractive bottle.
Hot Shot's is sold now in Pilot Flying J travel centers and Auto Zone stores, too.
Last year's sales were between $2.5 million and $3 million and are expected to grow.
How did Gabrelcik, who never managed anyone before starting his company, handle all the new things that happened at once – approaching and pitching his products to product buyers, handling logistics, finance and marketing?
He read books by business authors such as Jim Collins.
"I would just go into the morning meetings and say, 'I just read this in the book and it says this is what we should do.' So that's what we're going to do."
His team had grown to five employees.
"That was our whole management style," he said.
A turning point came when Gabrelcik started focusing on management and running the business instead of spending so much time diagnosing and improving machinery.
"The business was a secondary thing. For a long time that piece of it floundered. Things were not done efficiently, we coasted along," he said.
Growth came when he started redoubling his focus on the business – instead of analyzing why a machine broke, he analyzed why shipping errors happened.
The company is moving in October to a bigger facility that it owns. It plans to add an international sales representative.