Lubrication Specialties, Inc. Experiences Banner Sales Year. Expands Production Capability by 30%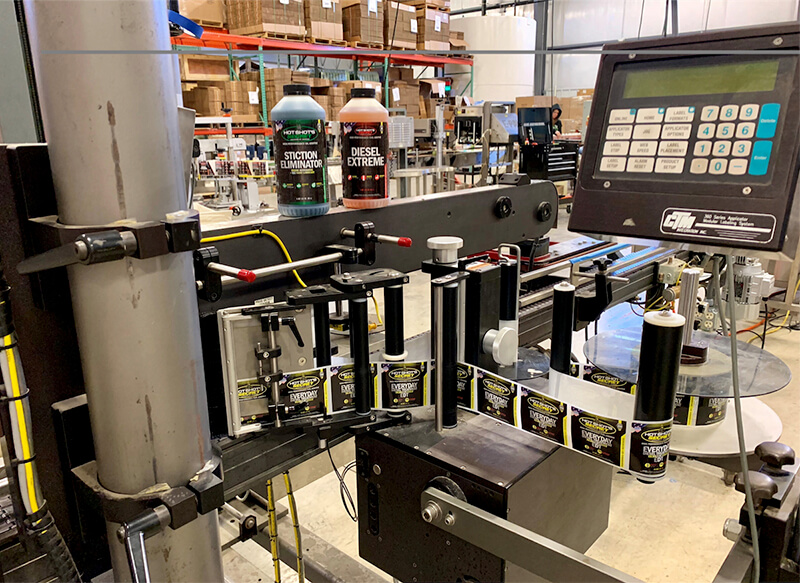 Lubrication Specialties Inc. (LSI), manufacturer of Hot Shot's Secret high performance fuel and oil additives, is expanding the company's bottling production capability by 30% and adding shelves to accommodate 20,000 units. Sales of the company's flagship automotive additive brand, Hot Shot's Secret, the addition of new automotive oil and gas products, and the increase in private label custom formulations precipitated the decision to increase production and storage for 2019.
LSI recently celebrated the company's 20th year of continuous operations, however it was this year that the company was prompted to add several key management positions, greatly expand retail and online distribution, and begin production of formulations for new markets that is the impetus for record growth. The forecast is that in addition to continued steady sales of Hot Shot's Secret's growing product line, LSI will experience a higher concentration of new business in developing problem-specific custom formulations for companies both for, and outside of, the automotive aftermarket.
Owner and President, Chris Gabrelcik, is one of few people worldwide that holds both a Certification of Lubrication Specialist and Oil Management Analysis; expertise that is unique in the industry. LSI was originally based on finding problem specific solutions for industrial and commercial accounts; a model of operations that led to the development of Hot Shot's Secret Stiction Eliminator and the company's burgeoning automotive aftermarket business.
Lubrication Specialties Inc. Director of Marketing, Kyle Fischer, says, "With growth and the expansion of our product line, more companies are reaching out to say, 'Hey, I have problem you may be able to help me with.' Leading into the trade show season, we have the opportunity to share how we can help companies develop a product specific to their needs. We were founded with diverse clients from all areas of manufacturing and industry, and now we are quickly becoming a one-stop shop for additive and lubrication product development."
Gabrelcik adds, "Our model for operations has been the same from day one. We are a product development solutions center that offers a diverse level of expertise, you cannot find elsewhere, that transcends one market or industry."