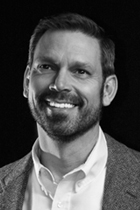 Chris Gabrelcik, President
Chris founded Lubrication Specialties, Inc. (LSI) in 1997. He is one of the few people worldwide to hold both the certifications of Lubrication Specialist (CLS) and Oil Management Analysis (OMA). This powerful combination of skills brings a unique perspective to LSI's product development process, which truly is powered by science.
Under Chris's leadership, the LSI family of products has grown and Hot Shot's Secret continues to expand with over 400 dealers and retail locations such as AutoZone, Tractor Supply Company, Rural King, Pilot/Flying J and TA Petro.
Contact Chris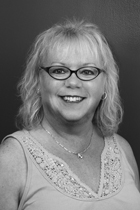 Brenda Lesko, Operations Manager
Brenda manages all the business and human resource operations at Lubrication Specialties. Brenda's experience with accounting, billing, purchasing, and the ability to streamline processes, helps to keep our cost low for pricing our product for the customers. Brenda serves on the Board of Directors at Whetstone Industries, Morrow County Board of Developmental Disabilities. Brenda also serves on the Ohio Workforce Development Area 7 Board. She comes to LSI with 30 years of experience as Business Manager at The Ohio State University where she retired in 2011.
Contact Brenda
E-mail Resume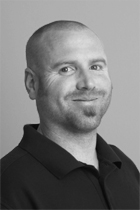 Chad Millisor
Warehouse Manager
Chad manages all of LSI's warehouse facilities, including Hot Shot's Secret and Fluid Recovery. Chad also maintains LSI's fleet of vehicles. Safety is Chad's key focus, through all his years of service to LSI, no workplace injuries or incidents have occurred, whether in the warehouse or office. He has a background in welding fabrication and maintenance for Mettler Toledo. Chad brings to LSI a unique mechanical skill set that he uses for packaging line projects and R/D.
Contact Chad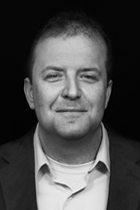 Kevin Adams, Director of Product Development
Kevin's background with product testing and analysis, process design and engineering documentation makes him a perfect fit to lead LSI's product team. In addition to developing new products, Kevin works to improve the Hot Shot's Secret and Frantz Filter product lines.
Kevin founded Fluid Recovery, LTD., which was acquired by LSI in 2014. Prior to LSI, Kevin served as production engineer at FT Precision, Inc. and Engineering Manager at Envirowave Energy. Kevin holds a B.S in Chemical Engineering from Geneva College.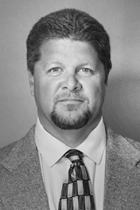 Brett Tennar
Plant Manager
Brett leads all day-to-day activities within the warehouse. He comes to us as an accomplished executive with a 16-year track record of manufacturing and sales leadership with the automotive and mining industries. Brett forges solid relationship with the employees to achieve high quality and efficiencies in production and safety. Brett served as President of Semco Inc. prior to coming to Lubrication Specialties.
Contact Brett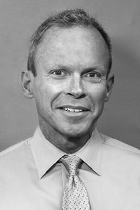 Bob Miller
Director of Sales
Bob manages all the direct sales operations at Lubrication Specialties. His commitment to constructing and executing a successful sales process benefits our customers daily. Bob is very involved at Heartland Church in Lexington and is a member of the Kiwanis Club of Mansfield where he is a past president and Hixson Fellow. He comes to LSI after several years in the broadcast industry at Mid-State Multimedia where he was the National Sales Manager.
Contact Bob